Looking for music lessons for your children in Victoria? Classical guitar is a great way for kids to explore classical music education while also being introduced to popular music and ensemble playing. Youth students in my studio learn good study habits, musicianship, and communication skills. They also learn about a variety of musical styles and history. I teach at two locations, a private studio and at the Victoria Conservatory of Music located downtown Victoria.
Learn more about lessons at the Lessons in Victoria Page.
Why is classical guitar so great for kids?
Music studies combines mentorship, classical music education, as well as learning good study habits. It is one of the few remaining one-on-one learning situations in our society, giving your kids the personal attention they need. Here are some reasons classical guitar might be a good choice for youth.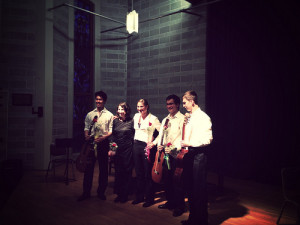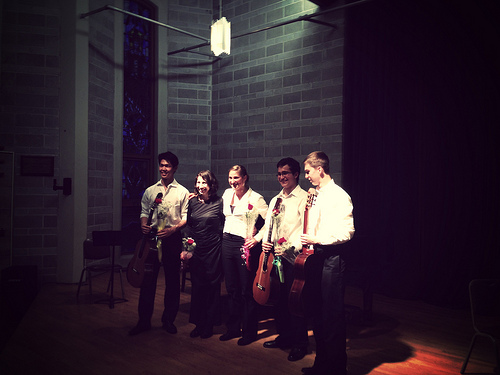 Classical Music & Popular Styles
The classical guitar has a rich musical tradition spanning from Renaissance lute music to modern compositions and popular music. Youth and teens students can get everything that classical pianists and string players learn but also dive into jazz, rock, and pop styles to keep them 'connected' to current musical trends.
Mentorship
Private one-on-one lessons are great for youth and teens because it gives them the individual care and attention to keep their interest focused. Aspiring to a goal along with an adult mentor has benefits ranging from language skills, manners, presentation, and study habits. Interacting with an adult who is not a school teacher or parent can be a great learning experience. I've also found that teen students are usually very willing to mentor my younger students and feel pride in being able to be the mentor themselves. Of course, it's also the best way to gain musical skills.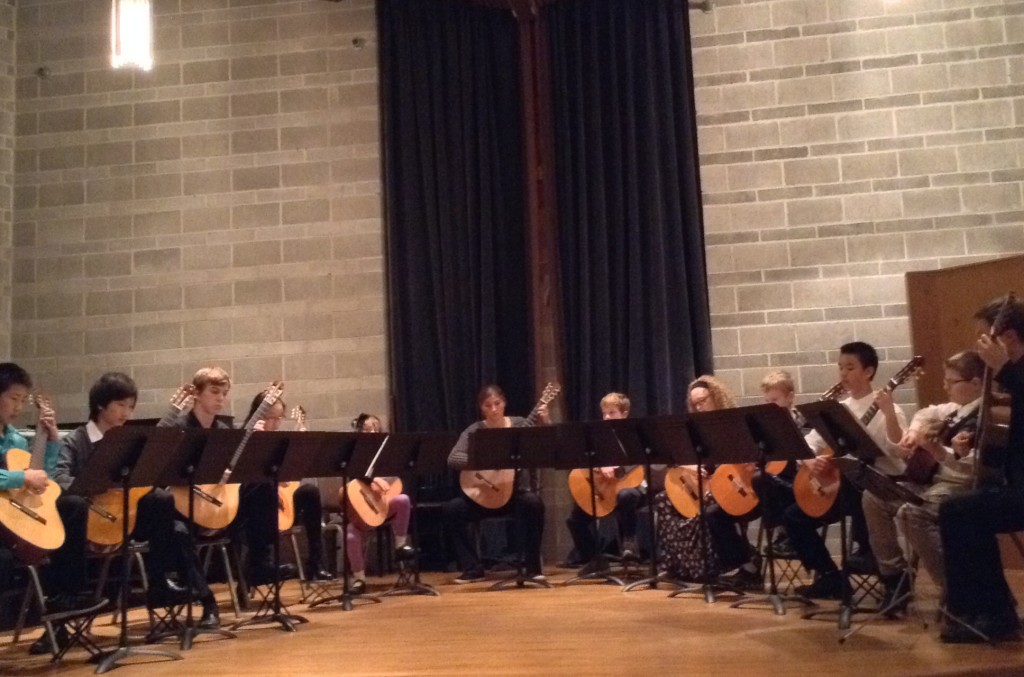 blank
Study Habits & Personal Development
Learning to 'how to study' and building a study routine is easier with one-on-lessons. Teacher and student must learn to keep a schedule and aspire for weekly development. Music is a great motivator as who doesn't want to be a good musician?
Something to Call Your Own
Youth often like music because it is something they do that 'is their own thing.' It makes them unique and allows them to pursue something besides the status quo at school or at home.
Meet Other Music Students
Ensemble playing and workshops offer the opportunity for youth to meet each other and have a common interest. It's a great place to meet new friends. Plus, these friends usually get together to work on special education projects together under the direction of the teacher.
More Resources for Music Lessons for Kids in Victoria