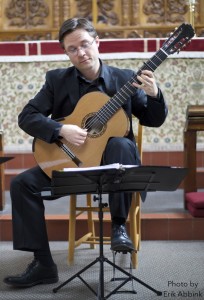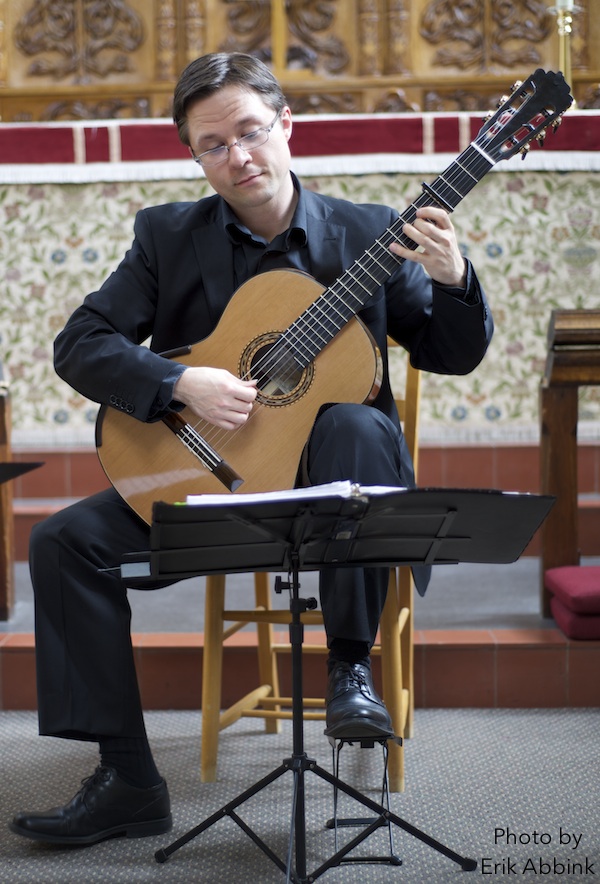 Bradford Werner 
Classical Guitarist, Instructor, Adjudicator
Bradford has adjudicated many large and small festivals, exams, and masterclasses including: The Alberta Provincial Music Festival, Masterclasses for the Calgary Guitar Society, Victoria Conservatory Examinations, Camosun College Examinations, The Medicine Hat Rotary Music Festival, The Northwest Music Festival, The Whitehorse Rotary Music Festival, and many more.
Contact email:Â brad@bradfordwerner.ca
---
Biography (promotional bio for media and programme use):
Bradford Werner resides in Victoria, BC, Canada where he teaches classical guitar privately, at the Victoria Conservatory of Music, and works as a freelance musician. Bradford teaches a wide range of students from dedicated youth to hobbyists adults and post-secondary students. He adjudicates festivals, and has given exams and masterclasses for a variety of organizations including The Alberta Provincial Festival, Mount Royal University Conservatory, Calgary Guitar Society, Camosun College, Medicine Hat Rotary Festival, The Northwest Music Festival, and many more. Bradford holds a diploma in music from Camosun College, an A.V.C.M. in teaching and performance, and a BA in history from the University of Victoria. He is a member of the Quelus Guitar Duo, and the Victoria Guitar Trio with Michael Dias and Adrian Verdejo. The trio has commissioned numerous world premieres and, with the support of the Canada Council for the Arts, has recorded an album on RedShift Records showcasing contemporary Canadian composers. Bradford edits the online publication and sheet music publisher This is Classical Guitar. With over a million visits a year and a newsletter with thousands of subscribers, thisisclassicalguitar.com is a new and exciting digital publication. Personal Website: bradfordwerner.ca
(biography end – for promotional purposes)
---
Some Other Stuff
AVCM (Performance/Teaching); Diploma (Camosun); BA (History, University of Victoria); Artistic Director – VCM Summer Guitar Academy 2008-2010; Examiner and instructional faculty member at the Victoria Conservatory of Music & Examinations for Camosun College; VCM Collegium Chamber Coach; theory and musicianship instructor for Sound Advice plus Guitar.