Below is a classical guitar lesson for the proper sitting position. I've posted this lessons on my blog This is Classical Guitar but I thought I would start posting them here too as many of my students visit this site regularly. Don't forget to join my email newsletter for regular updates from This is Classical Guitar.
Let's start off with some pictures before moving to videos. Here are three pictures with diagrams of myself and my student Sofia.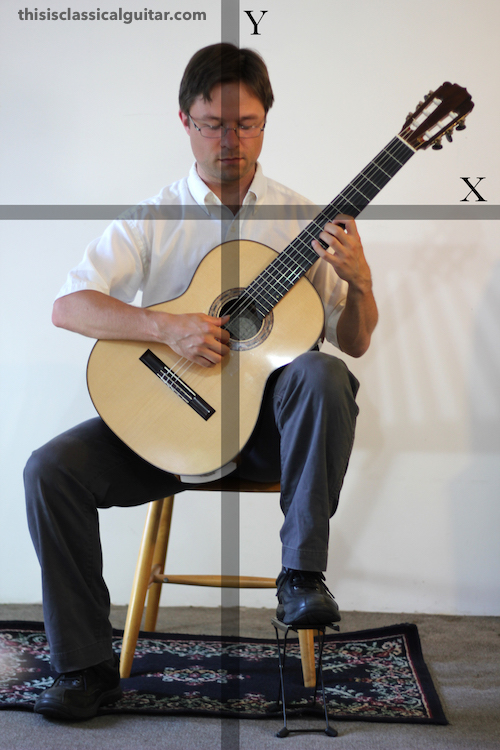 You can also check out this lesson video with tips as well. When watching you can click the cog icon on the bottom for HD quality.

Video Link: https://youtu.be/xw4AVD601Yc
Here are some other posts you might find helpful from This is Classical Guitar:
Victoria Friends: