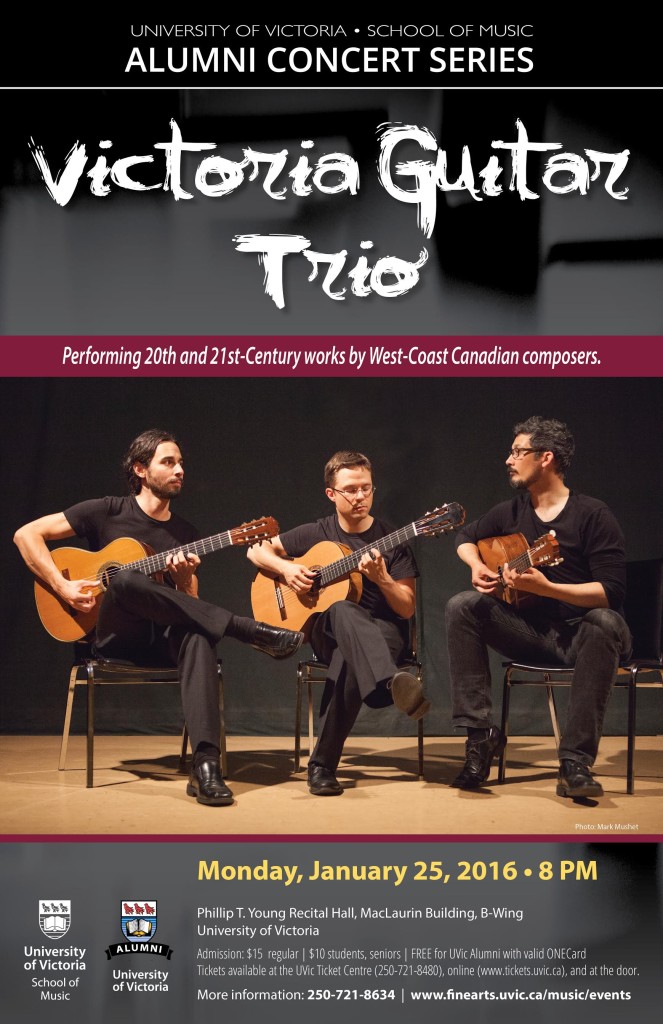 Victoria Guitar Trio
Monday, Jan 25 @ 8pm
Phillip T. Young Hall at UVic
$15 & $10 / Free for UVic Alumni with valid ONECard
What do current West-Coast composers writing for guitar trio sound like? Come find out.
Bradford Werner, Adrian Verdejo, and Michael Dias play for the UVic Alumni Concert coming up this Monday. Filled with modern sounds and relaxing tones, this is not your regular guitar trio concert. It features new works by local composers including two world premieres! Rodney Sharman, Scott Godin, Jordan Nobles, John Mark Sherlock, and Benton Roark.
This concert is made possible with generous support from the University of Victoria Alumni Association.
For more information: events.uvic.ca